About Our Site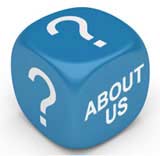 HairLossExpert was formed to offer a unique reference point on understanding hair loss, alopecia and baldness.
Losing your hair is a difficult thing to deal with. When it starts, you may want to believe it's not happening, but as time goes on you'll find yourself looking for solutions - should you try treating the problem, wear a wig, or just shave off what's left and try being bald? Hair Loss Expert makes things easier for you at this difficult time by bringing together all the information you need in one place.
Tired of so-called advice sites that are just trying to sell you things? You won't find any product placement here. All our articles are written by experts to help you make your own choices. If you don't find what you're looking for straight away, visit the Ask Our Experts section where you can get personal advice. You can also tell us about your experiences to help us give the best support to others.
Hair Loss Expert can help you understand why hair loss happens. If you have a reversible problem, we can help you work towards a solution. We have the low-down on all the latest treatments and we can also advise you on how to take care of your remaining hair.
Hair loss is never easy, but it's not something you have to face alone. Hair Loss Expert is here to help you feel good about yourself again.
Our concern was that there was no single UK resource for interesting features and practical advice on this subject.
Our features and articles are written by experts - who have experience, or a particular interest in this area.
Our Background
HairLossExpert was founded by John Rowlinson, the founder of PtS.
John, through PtS, is involved in a number of ventures including software and property companies. A percentage of revenue from these activities goes towards funding HairLossExpert and a number of similar sites.
Our focus is simply on having experts create the highest quality information possible that is widely read.

Related Articles in the 'Site Information' Category...