Hair Loss and the Menopause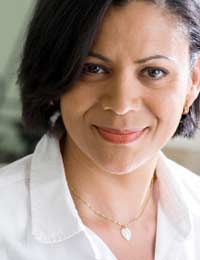 Going through menopause is something most women find difficult. Mood swings are often made worse by feelings of being suddenly older and less attractive; the last thing that's needed, on top of this, is Hair Loss. Unfortunately, the menopause triggers hair loss in around 50% of women. The good news is that this isn't always permanent and there are things you can do to lessen its impact.
Why Menopause Hair Loss Happens
Aside from menopause, the times when healthy women are most likely to experience sudden hair loss are during pregnancy and during adolescence. This is because these are all times when the body's
Hormone Balance
is changing. The reason why men normally experience more hair loss than women is not simply due to testosterone, but happens because male bodies convert testosterone into a hormone called dihydrotestosterone, which can poison hair follicles.
In the female body, testosterone is usually regulated by oestrogen, but during the menopause oestrogen production rates slow down. The body also starts producing another hormone, 5-alpha reductase, which causes testosterone to develop into dihydrotestosterone. This can lead to thinning of the hair at the front of the scalp and right at the top, as is common in men. However, this rarely produces completely bald patches.
Hair loss can also occur during the menopause as a direct consequence of Stress caused by mood swings. This means that, if you do start to lose your hair, worrying about it can actually make it worse. Instead, consider the practical things you can do to tackle the problem.
Hair Loss and HRT
If hair loss is caused by hormonal changes, can hormone replacement therapy (HRT) help? The short answer is yes, but it's not a practical solution for all women, as it can have medical complications of its own. Talk to your doctor to decide whether HRT is right for you.
HRT works by introducing more oestrogen to the body to restore the balance that was present before menopause. However, it cannot cure the symptoms of menopause, merely treat them. This means that when you stop taking it your hair loss will usually return. Some women choose to take a gradually reduced dose so that the hair loss is less dramatic and can be more effectively managed.
Some women prefer to use natural remedies to treat hair loss and other symptoms caused by the menopause. However, these are usually based on plants like soya which produce their own form of oestrogen, so the actual mechanism by which they work is the same.
Managing Menopausal Hair Loss
Sudden hair loss is always difficult to cope with. When a lot of your hair comes out each time you wash it, it's easy to despair. However, the type of hair loss caused by the menopause is not usually that severe. Whether you slow it down with medication or let it happen naturally, the chances are that it won't make your hair look disastrously bad, just different from what you're used to.
Many women find that Changing Their Style is sufficient to make their hair look good again after menopausal changes. Having a new look can also help you to feel generally good about yourself. Some hair dyes, which coat the hair and therefore make it slightly thicker, can help, though you should remember that dark hair often shows up thin patches more and dyes which involve bleaching are always bad for fragile hair.
Because the scalp can be fragile during menopause it's all the more important to use a good conditioner every time you wash. Leave it on for at least five minutes before rinsing to let it do its job. Make sure you eat a Healthy Diet with a good balance of iodine and zinc so that your body is as well equipped as possible to cope with the changes it's experiencing.
You might also like...