Causes of Losing Body Hair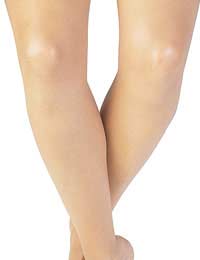 While the loss of hair from the scalp – hair thinning, male pattern baldness, a receding hairline, and alopecia – is a very common and frustrating problem among both men and women, some individuals suffer from loss of overall body hair. This condition is far less common but much more worrisome, frustrating, and embarrassing.
Understanding Body Hair Loss
There are many conditions and circumstances that can result in overall body hair loss, but the results of this loss vary in location and intensity. With some conditions individuals only notice a thinning of body hair, such as thinner eyebrows, sparser eyelashes, and a slow reduction in the amount of
Facial Hair
, legs, arms, torso, and genitalia. In other instances, individuals suffer from a complete loss of body hair in one or more of the areas of the body.
In some cases, depending on the underlying cause of the body hair loss, this reduction in growth causes a Temporary Loss Of Hair. However, sometimes the Hair Loss Is Permanent. If you have noticed some thinning or loss of body hair, you must first understand the possible causes before you can begin researching solutions to your problem.
Common Causes of Body Hair Loss
These are the five main causes of body hair loss:
Skin condition – certain skin conditions, such as eczema, psoriasis, dermatitis, skin injury, and burns, cause damage to the hair follicles and surrounding cells making hair growth impossible. In some of these instances, especially in the case of severe skin burns, the cell damage can be irreversible so the body hair loss is also permanent.
Hormonal disorders – some hormonal disorders can also cause total body hair loss. Hypothyroidism, a disorder where the thyroid is under producing hormones, can lead to overall body hair loss. Other hormonal causes of thinning or total body hair loss include pituitary disorders and hyperthyroidism. Depending on the treatment choice for these conditions, and the severity of the illness, this type of hair loss can be reversed.
Medications and other medical illnesses – certain other medical illness can lead to loss of body hair. Cancer, diseases that affect the immune system, and conditions that disrupt organ function can all cause temporary lapses in the natural hair growth process. In most cases the body hair loss is restricted to one or two areas most affected by the disease or illness, but in some cases the hair loss can be seen all over the body. Again, this type of overall hair loss is usually eliminated when the underlying medical condition is resolved.
Stress – during times of Acute Stress, extra hormones are released into the bloodstream. These hormones can act on hair follicles and halt hair growth. While this type of hair loss is usually only seen on the scalp or face, extreme stress can lead to the loss of hair on other parts of the body, too.
Diet – when certain nutrients necessary to optimal hair growth, such as iron, are missing from the Diet, the hair follicles may not be able to produce new hair growth. Body hair thinning or loss is also sometimes seen in cases of malnutrition since many vitamins, minerals, and nutrients are missing from the diet.
Seek Medical Advice
Because there are so many different reasons that you may be losing the hair all over your body it is imperative that you
See A Doctor
at the first sign of this hair loss. If the hair loss is a result of an underlying medical condition, it is important that you receive treatment for the disease not just the hair loss.
You might also like...
naina - Your Question:
My husband is losing hair in patches on his legs and is really worried about it.what can be the possible cause of this kind of hair loss. please I need urgent answers.
---
Our Response:
We can't really give advice on individual medical matters, please tell your husband to visit his GP if he's worried.
HairLossExpert
- 24-Oct-17 @ 2:38 PM
My husband is losing hair in patches on his legs and is really worried about it...what can be the possible cause of this kind of hair loss. please I need urgent answers..
naina
- 22-Oct-17 @ 7:59 AM
Thanks for the excellent article, your hair guide provides useful resources with good tips and data.
hair growth oil
- 30-Aug-14 @ 4:40 AM
76 year old male body hair loss....eye lashes and arm pits cause ???
jack
- 27-Aug-14 @ 7:01 PM
My husband is losing hair in patches on his legs and is really worried about it...what can be the possible cause of this kind of hair loss. please I need urgent answers..
worried
- 3-Aug-14 @ 6:59 PM
I notice thatsomeone named Ron has the same problem as I have. What response did he get?
Ron
- 16-May-14 @ 4:29 AM
I am experiencing hair loss on all areas of my body. I have had blood work and no evidence of thyroid or lupus was found. The tests came back normal. What is my next step? I think in the next year I will be bald.
I am male 87 years old..Many years ago, I noticed pelvis hair loss. About a year or so ago, Ialso noticed hair loss on arms, armpits, legs and chest. However, beard, eyebrows and head show NO loss of hair.What can be the cause?
Ron
- 21-Nov-13 @ 6:11 AM