Medication That Causes Hair Loss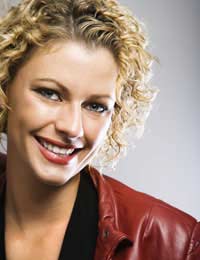 Everyone knows that drugs used in chemotherapy can cause hair loss, but what most people don't realise is that there are many more common types of medication that can trigger this problem. If you've started Losing Your Hair and you can't figure out why, the medicines you take may have something to do with it.
You and Your Medicine
It is important to realise that every individual responds to medicine in a slightly different way, so just because a drug causes hair loss in some people doesn't mean it's the cause of the problem in you. What's more, medicines can sometimes cause problems in combination with other factors, such as poor hair care.
It is vitally important that you do not stop taking your medicine because you are worried about hair loss. Discuss your concerns with your doctor to find out if there is a suitable alternative for you. In almost every case, hair loss will be reversible if a substitute drug can be found, but you could put yourself at risk if you stop without medical supervision.
Medicines That Can Cause Hair Loss
The birth control pill – hair loss is often triggered by hormonal changes, such as starting to take the pill. If this is a problem for you, the good news is that it will usually settle down after a few weeks.
Antidepressants – drugs in the SSRI family, such as prozac, can cause hair thinning, but this only leads to baldness in rare cases when the user is particularly sensitive to it. Other medicines taken along with the SSRI can often work to protect the hair.
Warfarin and beta-blockers – often prescribed to help with heart and circulatory problems, these drugs can cause severe thinning of the hair. In some cases an alternative medicine can be used; ask your doctor for advice.
Zantac – also known as ranitidine, this is commonly used to reduce levels of acid in the stomach, but it can cause hair thinning. This is rarely severe, but in some cases patients can switch to taking chalk-based medicines instead and thus avoid the problem.
Ritalin – also known as methylphenidate, this can cause Hair Loss In Children. However, most children only need it for a few months and their hair will usually return to normal afterwards.
Arthritis medication – several drugs used to treat rheumatoid arthritis, such as methotrexate, chloroquine, penicillamine and azathioprine, can cause hair loss. However, many patients are less sensitive to one than to another, so if this may be affecting you, ask your doctor about trying a different option.
Many people assume that over-the-counter medication, complementary medication and supplements will be better for them, but these can potentially cause problems, too. Hair thinning is often caused by over-consumption of Vitamin A in supplements such as cod liver oil. Always stick to the recommended dose and, if in doubt, remember that you can ask your doctor about these medicines as well.
Anabolic steroids, as used in body building, can often trigger hair loss in women and in men who are prone to Hereditary Baldness. Current evidence is inconclusive as to whether or not hair will return after they are discontinued.
Other Considerations
If you have a long-term illness, it is worth bearing in mind that there could be other reasons for your hair loss. Some illnesses cause hair loss directly as they progress, in which case you should keep your doctor informed so as to help monitor your general condition. In other cases, hair can fall out as a delayed response to stress. Find out more about
How Stress Can Affect Hair Loss
on this site.
You might also like...