Can Scalp Massage Stimulate Hair Growth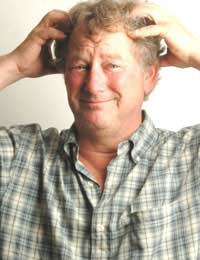 Massage the act of kneading rubbing and putting pressure on the skin with your fingers and hands can provide many benefits for the body. The biggest benefit to massage is increased blood circulation at the surface of the skin. This benefit, and many others, is why people suffering from premature hair loss or other hair problems turn to scalp massage for help.
The Benefits of Scalp Massage
The kneading pressure applied by massage warms the skin and opens up blood vessels to increase flow and boost circulation. Increased circulation means that the cells of the hair follicle will receive more of the nutrients necessary for optimal hair growth function. The rubbing motion also increases relaxation, decreases stress, conditions the scalp, and boosts the strength of the hair roots.
If you use nourishing oil during scalp massage, this will condition the scalp, reducing the occurrence of dandruff and dry skin that can interfere with the hair growth process. Oils also condition the hair shaft and root that lessen the chances of brittleness, hair strand breakage, and split ends.
How to Correctly Perform Scalp Massage
While any stimulation to the skin of the scalp can increase circulation, a properly done scalp massage can deliver all of the benefits needed for increased hair and scalp health.
Begin by choosing a massage oil that is appropriate for your particular hair problem. Warm the oil by placing a small amount in a dish and placing that dish over a bowl of hot water. Dip your fingers into the oil and apply it to your scalp section by section. Once your scalp is covered in oil you can begin the massage.
Begin massaging your scalp at the hairline above your forehead and work your way back to the base of your skull. Use medium pressure while moving your fingers in a tight circular motion in order to promote relaxation and thoroughly condition the scalp and hair. When you have reached your neck, begin the process again for the sides of your head by massaging from above the temple to the back of your head.
Once you have massaged your entire scalp with circular motions you can begin the process again, only this time use a little more pressure and more vigorous movements. This step in the massage will increase circulation for better blood flow and help remove dry or dead skin cells that can inhibit hair growth. When you have massaged the whole head, leave the oil on your hair for at least 30 minutes to get the best conditioning benefits. Then wash and style your hair as usual.
How to Choose a Massage Oil for Scalp Massage
The particular hair ailment that you are trying to treat will determine which massage oil you need for your scalp massage. If you have brittle hair that is prone to breakage and split-ends you can use almond, sesame, or lavender oil to nourish the hair shaft and skin. Lavender is also a great choice for thinning hair since its properties help stimulate the hair growth process and balance oil production.
Individuals with thinning hair can also benefit from rosemary or coconut oil. Coconut oil helps slow down the hair shedding process and rosemary stimulates hair follicles to produce new hair growth while inhibiting the natural shedding process.
Since good circulation is a key component in the natural hair growth process, scalp massage is a very enjoyable way to fight the problem of premature hair loss. For boosted relaxation benefits, you can schedule this treatment at a salon or enlist a friend for help.
Other Hair Loss Treatments
Another natural way to tackle hair loss is by using certain shampoos, take a look at our article on
Shampoos for Hair Loss
and see if it could be an option for you.
You might also like...
I tried coconut oil and all my hair fell out.
frontdoor
- 21-Aug-18 @ 2:51 AM
I am not convinced. Actually the efficient drugs against hair lost are y decreasing the blood preasure and that is why I think the massage is actually wrong.
nick
- 24-May-14 @ 11:56 AM
I am a massage therapist.Both emu oil (cloudy and yellow, expensive - few drops will do) and coconut oil (cold pressed, organic) have been proven to regrow hair with daily applications to the scalp.Before bed is best.Use a shower cap to keep it off your pillow.Emu oil is said to have better results that coconut oil, but coconut oil is cheaper.You can now buy a huge thing of organic cold pressed coconut oil at Costco.Trader Joe's is also cold pressed (meaning it retains more benefits) though not organic.If you buy refined coconut oil, it will have less of what you want in it.Cold pressed is almost always the way to go with any kind of oil.Less processing, better benefits.Best of luck.
kaysha
- 26-Nov-12 @ 10:59 PM
I would like to know how can you promote hair growth to have a v shape at the front of the forehead like keanu Reevs, thanks
Ayaz
- 24-Nov-12 @ 11:14 AM
I'm a 15 yr old vegetarian girl, and I have major hair loss issues, it runs In the family, any cure?
Juju
- 22-Jul-12 @ 7:23 PM
I have been vigorously working my scalp over daily with a rough towel for years and I do NOT have ANY hair loss at this time (I am over 60).I do it until I feel the heat on my scalp from the towel treatment!I do not care what "experts" or doctors will say about this.................IT WORKS!!
Bossman
- 21-Jul-12 @ 12:06 AM
Massage is good for relaxation, and with the right oils you can help condition the hair that's already there, but you don't provide any evidence that it will actually help premature baldness. Is this because the evidence isn't there, or because you simply haven't prevented it. Taking care of what's left is a good thing, and keeping the hair and scalp healthy, but I'm not sure it can delay or prevent baldness at all.
martin
- 2-Jul-12 @ 11:25 AM
iam 15 years boy but to me hair is falling why please help me
raghu
- 11-Mar-12 @ 8:01 AM
Age 74 loss of hair in the front and on top. What are the oils need? What are they called and where can they be purchased?
joanna
- 9-Aug-11 @ 5:16 AM
i love your article about massages in the scalp all the informatión that you give us here is very useful and important for me and for many friend that i pass thewebsite i wish that you Continúe Informe to us. Thank ,and god bless you. I just wantto ask you if it is possible toknow where can i find the oils for get the right one.
Carol
- 10-Jul-11 @ 4:47 PM