Styling to Protect Hair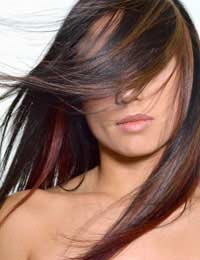 There are many guides out there which can help you to style thinning hair to hide hair loss, but how should you style your hair in order to protect it? Some popular styles can make Thinning Hair worse, and occasionally they are even responsible for the problem. By styling your hair carefully you can help to keep it in great condition for longer, and look good at the same time.
Keep it Short
Often people who are worried about losing their hair want to keep it long so that they can enjoy it while it lasts. However, having longer hair places more weight on the roots, so that it is effectively pulling itself out. If you find that your hair is starting to thin, switching to a shorter style can do a lot to help.
If having long hair is very important to you, consider switching to a layered style. These can be very flattering and they mean that the top layer of your hair is under reduced stress and more likely to last. If hair from underneath comes out more quickly, it won't show as badly. Well designed layered styles can also give the impression that your hair has more volume.
Be Relaxed
Sometimes hair can thin because, over time, it is placed under too much strain by severe hairstyles. A common cause of receding hairlines among women with afro hair is damage to follicles caused by hair being scraped back and fastened into tight buns or pony tails (see our article
Causes of Hair Loss in Women
). If you frequently style your hair in the same way and it's thinning in just one area, it's worth considering this as a possibility.
Hair can be damaged wherever it's fastened up tightly, whether by hair ties, hairbands, scarves, turbans or hats. Even clips can cause problems. You can reduce the problem by regularly styling your hair in different ways and by letting it loose when you're at home, but if it's thinning then it's a better idea to change your style permanently for one that doesn't place it under strain.
If you need to have your hair tied out of the way for work, use a soft scrunchie and bind it as loosely as you can get away with. Alternatively, use a hairnet or other lightweight, breathable hair covering. If you only have a small amount of hair that tends to flop into the way, consider holding it back with gel or mousse instead.
Provide Support
Sometimes even a little bit of length can be too much for badly thinning hair, yet you may want to keep it long enough to cover bald patches. In this case, using gel or mousse to support it can help to reduce the strain caused by its length. Choose a product that also has a conditioning effect so that it doesn't place your hair under chemical stress instead.
If you are unwilling to part with your long hair, consider fastening it up at least some of the time so that its weight is supported by your head. If you bind it loosely on top of your head you can avoid putting a strain on the roots. Alternatively, you can fold it up over your scalp and secure it with a soft hat.
Styling your hair carefully can help it to last a lot longer and remain in good condition. It can also help you to rethink your look and find new ways to feel good about yourself despite your hair loss problems.
More on Healthy Hair
In our
Healthy Hair
section, there's plenty more advice and information for keeping your hair in the best possible condition.
.
You might also like...