Medication for Hair Loss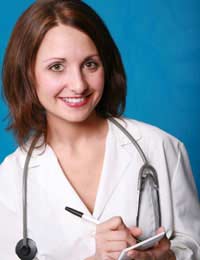 The first thing an individual does when they begin noticing the thinning of their hair or excessive hair loss is seek out a treatment plan. There are many options for treating and preventing hair loss including Transplants, Using Wigs And Toupees, and medication. Before considering the use of medication for hair loss, it is important to understand how they work as well as what potential side effects they may cause.
Types of Medication for Hair Loss
There are a few medications that have been proven to halt hair loss, or even reverse the balding effects of hair loss. Two main medications include finasteride (commonly known as Propecia) and dutasteride (known as Avodart). Both of these medications have proven very effective in clinical trials for regrowing thinning hair at the top of the scalp. In Propecia, some clinical studies have shown that as many as 80% of the users saw a significant decrease in the appearance of their baldness after use of the medicine.
Both of these medicines work in the same way to battle hair loss: they inhibit the conversion of testosterone into dihydrotestosterone (DHT), which is the hormone that causes Hereditary Balding. This hormone can affect hair follicles that are genetically vulnerable by breaking them down and preventing hair growth in the future. By using medication to inhibit this process, patients can experience renewed hair growth. Not only does the medication halt or slow the process of hair loss, but it can even cause hair to begin to grow again.
Rogaine is one of the most commonly recognised forms of medication for hair loss, and it also originally required a prescription. However, in 1995, it became available in 2% strength Rogaine over-the-counter. Now it is even available in 5% strength over-the-counter. Rogaine (also known as minoxidil) works as a lotion form to stop the balding process and encourage the regrowth of hair.
Side Effects of Medication for Hair Loss
There can be many side effects of hair loss medications, and one of the most notable is that it can cause birth defects if taken by pregnant women – some doctors tell pregnant women not to even handle the medication, although there have been no reported cases of birth defects that were attributed directly to this cause.
Men should not take hair loss medication if they have prostate cancer or liver disease. Since these medications are typically only available with a doctor's prescription, the physician will be able to evaluate the patient's health status and determine if there will be any ill effects. And if you are contemplating the use of an over-the-counter hair loss medication, it is best to still check with your doctor before beginning treatment.
Medications for Hair Loss aren't Perfect
One thing to be aware of about using medication to treat hair loss is that, while proven to be successful, they typically do not have any effect on regrowth at the front of the hairline. This area may resist the medication more than the crown of the head, and so it is often recommended that patients take the medication to halt hair loss, and then use other methods, such as a hair transplant, to replace lost hair that will not regrow on its own.
It is also important to remember, when considering medication for hair loss, that this is not a quick fix like a transplant surgery. Just as it took time to lose your hair, it will take time to grow it back and halt the balding process. Many patients have to wait a couple of years to see results.
Vitamins and Hair Loss
A healthy diet full of vitamins and minerals can help to reduce the severity of hair loss. You can find out more in our feature
Can Vitamin Supplements Prevent Hair Loss?
on this site.
You might also like...
I need help.I'm 53 and all of my hair is falling out.Nothing seems to work but your information may give me some other idea's.
Donald
- 6-Mar-12 @ 3:57 PM