I Lost My Hair to Cancer: A Case Study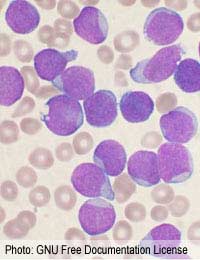 What is it like to have to cope with cancer and then to have to deal with losing your hair as well? We talked to leukaemia survivor Donald, who was just 19 years old when he became ill, but who nevertheless took a positive approach.
"I had long hair before," Donald explains, "but when I got the cancer I was treated with Chemotherapy and that caused it to fall out. It grew back as I recovered, but a few years later the cancer came back and I had to have a bone marrow transplant, and after that my hair just didn't grow back in properly."
Gradual Hair Loss
With some kinds of cancer it's possible to protect against hair loss by chilling the scalp, which reduces blood flow in that area and stops the aggressive drugs reaching it in quantity, but this isn't possible the type of leukaemia Donald had because it's distributed throughout the blood itself, so everything has to be treated.
Losing hair that way doesn't happen overnight, however, which meant that Donald had to make some difficult decisions.
"The first time, during the first few weeks, it thinned quite dramatically, and then I basically had to take it off," he says. He felt better about having no hair than about having thin, straggly hair. "I was offered a wig," he adds. The NHS provides them to all patients facing this kind of hair loss (see our article NHS Help With Wigs). But he chose not to take it. "I just don't think they look very good, even good ones. I wouldn't want to wear one."
A New Look
How did he feel about people's responses to his sudden change in appearance?
"People didn't really say much about it. They were trying to be considerate. The main thing I worried about when I came out of the hospital was that I looked like a skinhead, which I thought might attract trouble. But I didn't have a problem with it damaging my self image."
Indeed, Donald was so confident in his approach to being bald that it started to have an effect on other people who hadn't known he was ill. When he started visiting the student union he'd been a part of before going into hospital, other people there started shaving their heads! This may have been because they saw him getting his head stroked by various female admirers.
There were practical problems, however. "It was cold, and you have to watch for sunburn as well. I had to try to keep out of the sun."
Gone for Good
When his hair grew back in, Donald experimented with it, dyeing it and cutting it in different ways. However, with the return of his illness, he had to face losing it for good. A bone marrow transplant involves subjecting the body to heavy doses of radiation as well as chemotherapy.
"Afterwards I was on certain drugs and as a result it thinned a great deal and grew in strange directions. So it was easier just to take it off. I felt a lot better when I'd done that."
So how does he feel about having no hair now? "I still feel like myself," he says. "And I'm happy with it."
Different Regrowth
When people lose their hair following cancer treatment, it can look quite different when it grows back, as one reader experienced. See our
Q&A
for advice on why this happens.
You might also like...