Creating a New Look When Losing Your Hair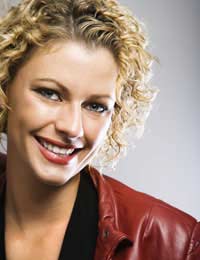 One of the most difficult aspects of dealing with hair loss is coping with changes in your self-image. By the time it starts happening to you, you're likely to have lived for a long time with a look that feels comfortable for you, even if you've never felt you're as attractive as you'd like to be. It's hard to look in the mirror and see somebody who doesn't look like you.
Although it's difficult to let go of your mental picture of yourself they way you used to be, you can also look on this as an opportunity. It's a chance to make a clean break with old habits and find new ways of expressing yourself. Rather than feeling awkward and ashamed, you can adapt your style and create a new image others will admire.
Changing Clothes
Inevitably, losing your hair changes your profile. It changes the apparent height and width of your face and thus alters the way that different parts of your body look in proportion to one another. This means that your old clothes can look very different, and won't necessarily remain flattering.
Because Baldness usually makes the face look longer and thinner, choosing clothes with strong vertical lines can give you a sleek and sophisticated look. A well cut suit with a hip length jacket, a long straight coat, long skirts or slim-cut trousers can all help with this. Avoid clothes with frills, ruffles or other fancy details, as these tend not to work without hair to balance them.
If you are pale skinned and bald, pale clothes can easily make you look faded, and should be avoided. Dark colours are usually flattering and can be very stylish, but bright colours are also good if you don't wear too many of them. Avoid multi-coloured clothes and big patterns, as these will draw too much attention away from your face.
If you are dark skinned, you will have more options, but you should still avoid pale colours, which will tend to emphasise your lack of hair rather than the attractive aspects of your baldness.
Accessorising
Many newly bald people wear hats to cover up, but being bald means you can look good in different styles of hat, even if they don't fully conceal your hair-free scalp. Baldness emphasises the cheekbones, nose and brow, giving you a strong profile which can be very elegant and can even make you look slimmer. The right hat can emphasise these striking angles.
Because we are used to seeing faces framed by colour, a pale-skinned bald head can sometimes look odd above a low collar, but a strongly coloured tie or scarf (try silk scarves in summer) can balance out this effect. Big earrings can also add colour and emphasise the angle of the cheekbones.
Finally, though they may be a bit of a cliché, the right pair of sunglasses on a bald head can look really stylish. Even ordinary glasses can be effective, but make sure you check that they look right from the sides as well as at the front.
Often friend, family and work colleagues are uncomfortable and make a fuss when somebody undergoes a striking change of image, but if you're losing your hair, you have a free pass to change your look without negative consequences. Use it, and enjoy the new you.
Sexy and Bald
Thanks to many high profile actors, singers and sports stars, being bald has become an attractive look. Find out more about how the public perception to baldness has changed in our article
How Bald Became Sexy
.
You might also like...